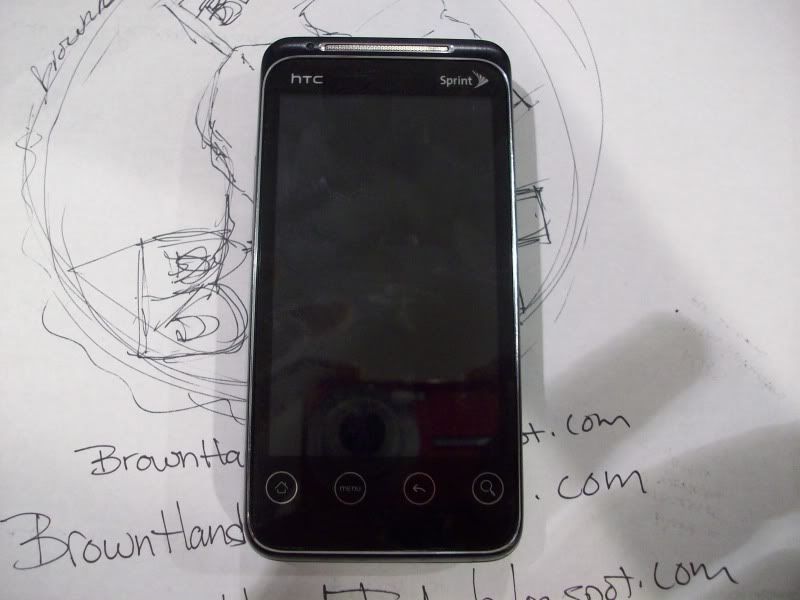 The keyboard equipped Evo that many have been waiting for has finally arrived and been out for a while now and I finally got my hands on one for a review! I really like this phone! As an Evo owner I immediately felt right at home. Albeit a home with less square footage, but bigger isn't always better. As the newest Evo the Shift holds its own. It's important to also understand where Sprint is going with the Evo as a product line. The Shift serves as the second phone in the new "Evo" line of phones, very similar to how Verizon has its Droid line of phones (Droid, Droid 2, Droid X, Droid Incredible). The idea is that a number of Evo phones may be introduced with varying form factors and hardware specs in the future.
I've discussed the raw specs
before
but in a nut shell the Shift takes the original Evo reduces the screen size from 4.3-inches to 3.6-inches, removes the front camera and HDMI port and reduces the rear camera from 8MP dual-flash to 5MP single flash,
BUT
adds a slide out physical keyboard and a snappier 2nd generation processor. Don't think of the two as one being better than the other but more of a trade off of features. Both phones are great and the newer processor should not only boost speed and graphics performance but should also reduce battery consumption. The differences between the 800MHz processor in the Shift and the 1GHz one in the OG Evo can be envisioned as water running through a pipe, where the water is data. The Evo has a more narrow pipe but pumps it through faster, whereas the Shift has a wider pipe and can pump the same quantity of water through slower or with less effort. These differences are somewhat noticeable side by side but not staggering.
The phone is a great alternative option to the Evo and if you really need a physical keyboard and or don't just
have
to have a front facing camera the Shift is a great choice; the keyboard slides out smoothly, has a great button layout and tactile feedback and the phone in general has excellent build quality. Check out the pics and my video review below.